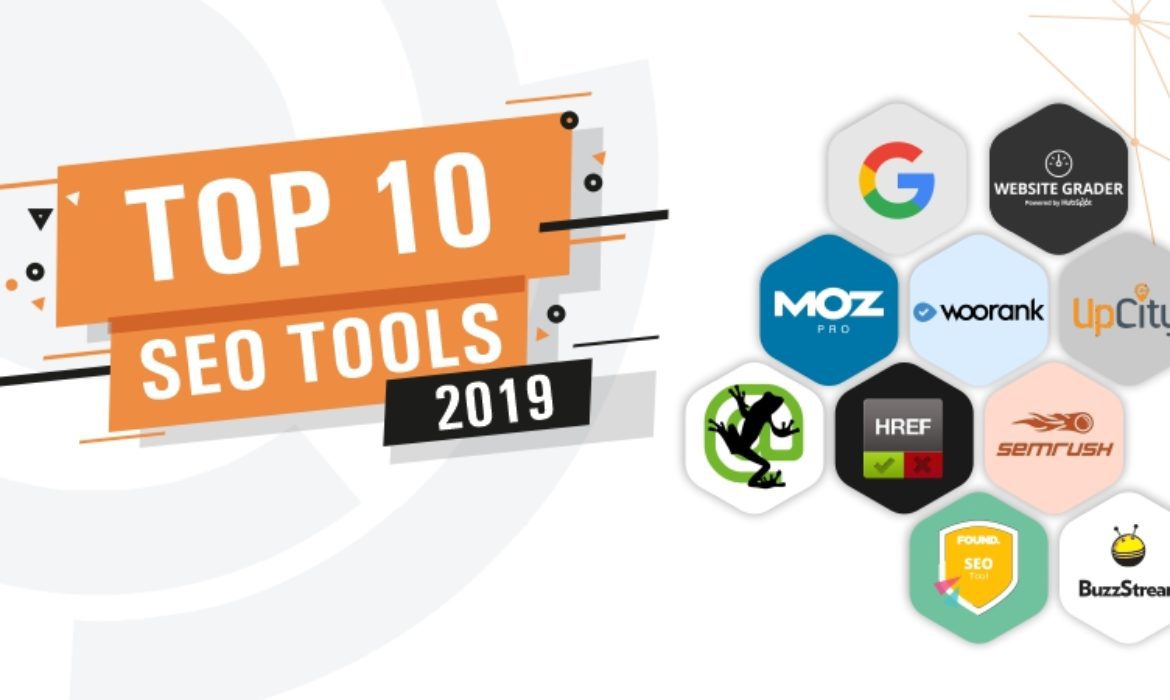 Google's Webmaster Tool (Search Console)
This is a free and most authentic tool that will help you to understand the way Google sees your site. This tool explains the fundamentals behind Google search. Some of the features include the following;
PageSpeed Insights, measures the speed of your website when running both on desktop and mobile devices.
Google's Fetch as Google is another feature that enables you to test and get a result on a particular URL to have an insight of how Google sees it. It helps in troubleshooting when you want to improve your website's SEO performance.
Any SEO Agency will be smart to employ these tools for simplifying work.
This is another website analysis tool that includes both free and paid features. To any SEO Services Agency, this tool will not be new to them since it has been released back in 2007 helping marketers uncover search engine optimization. This tool has been upgraded with a lot of features being added from time to time. Website Grader includes the following free features;
This tool helps to determine the availability of your website to both humans and bots. It takes in consideration of both page titles and meta tags.
This feature looks for things like SSL certificate in order to make sure that your site is safe and authentic for contact information submissions.
If you think you can pay for more features, you will be able to get additional tools such as;
HubSpot Blogging App that will help you to checklist the major keywords if you are a content creator.
Page Performance App.
Sources Report Tool.
Keyword App. Whether you are running an SEO Services Agency or you are working as an individual marketer, this is one great SEO tool that you should use when analyzing internal and external links on a webpage. It checks if the links are broken making it easier for a publisher or editor to correct the links before the page goes live.
It highlights broken links with a red color while the green color presents the good links. This is a great paid SEO Website Analysis tool that gives you a free trial period of 30 days after a trial period you will be asked to pay a subscription plan that ranges from $99 per month.
This tool contains a collection of research features that will help you identify SEO opportunities, build reports, track growth and optimize your website. One of the best features found in this toot is the Crawl Test tool. This is used to analyze up to 3,000 links on a particular given URL. You will receive an email with a well-detailed report on the data for each page the site links to.
This is a SEO tool that helps to analyze your website and determine how it ranks compared with your competitors.
It will provide a report that covers Rank analysis, Link Building, Website Accessibility, TrustMetrics, and Current Indexing. This is another website analysis tool that has a number of payment plans, and it will give you a 14 day trial period. It will help you analyze the performance of existing SEO initiatives, usability, social media and many more.
It will provide a report that covers eight sections including marketing checklist, SEO, Mobile, Usability, Technologies, Social, Local and visitors. As someone who has worked in a SEO Agency, this tool helped me a lot and saved time decreasing my workload and making me focus on other things while waiting for my report after the tool had done its magic.
This is a great Keyword Researching platform that reports on the performance of the domain with their specific pages. It contains great toolkits, such as SEO toolkit.
You can use this tool to plug in a website page and see what keywords it's ranking, monthly keywords search volumes', what the page's rank, and more. It also lets you compare your website page performance with your competitors in terms of performance, backlinks analysis from other websites to your site, and many more.
Screaming Frog's SEO Spider
This is a website analysis tool with two versions, a light version which is a free version with limitations and the paid plan version which has a lot of features. It is designed specifically for SEO researching allowing crawling in websites that you specify, and examining URLs for SEO troubleshooting.
Using this tool will make your work easy by reducing a lot of work and time that you would have spent on your website troubleshooting different problems.
This is a free tool that will help you to identify and solve common SEO errors on your site pages. It will help you rise above your competitors' websites on search engine page results.
This tool has three main parts;
Technical issues
External link analysis
Content issues This is a paid SEO tool that has a 14 days trial period, allowing you to manage outreach to people who can help in providing with inbound links to your pages. It will help you identify people for outreach based upon their market and how they interact across different social networks helping you to identify who will be the most receptive to your back-link request, hence boosting your ranking on Google. Any SEO Service Agency out there will not miss these 10 SEO tools in their daily analysis; you should do it too and see how they work. I assure you that with these tools you will improve your website performance, ranking, and traffic.